Top 8 Market Places To Sell Your Own Sound Kits and Samples Packs
Top 8 Market Places To Sell Your Own Sound Kits and Samples Packs
Top 8 Market Places To Sell Your Own Sound Kits and Samples Packs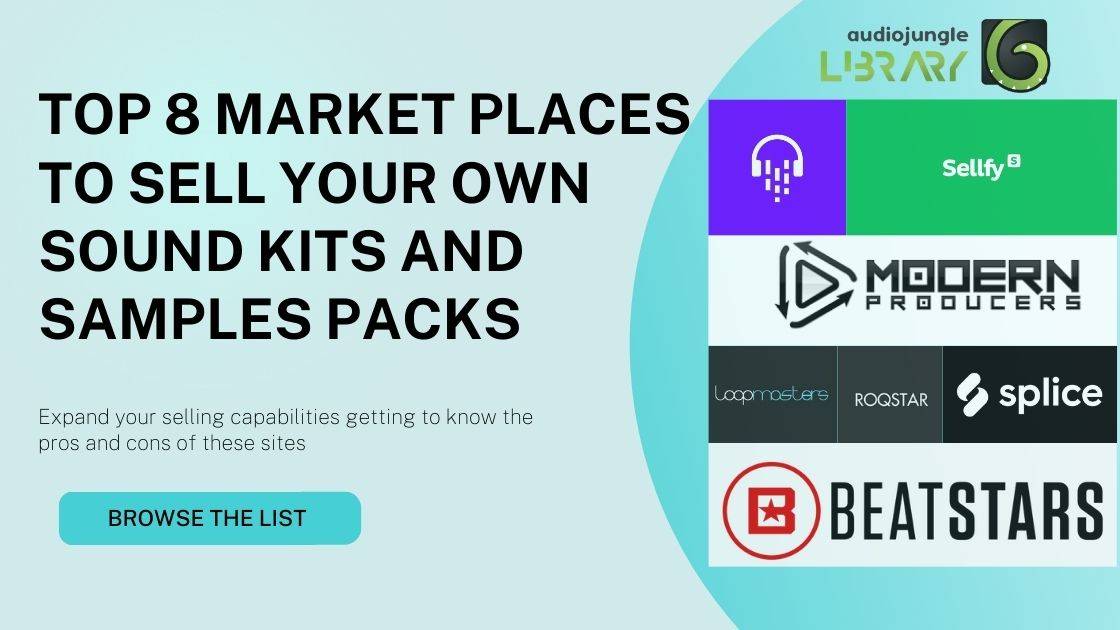 With the overall growth of the music production industry in the world. Many independent producers who relied solely on selling beats are finding it even easier to create sound kits and sell them online.
The market for sound kits is vast and flexible, unlike the beat business which limits you to one narrow path.
In this field a producer could choose to sell drum kits, vst presets or patches sample packs, and vsts. So
depending on the level you are as a producer, you are able to scale your business and earn good income
from this source.
Sound kits and sample packs are intangible, but downloadable products mean the stock never runs
out. No matter how many times downloaded, the reason being the files are hosted on a dedicated server.
Most of the producers license the sound packs or individual files on a non-exclusive basis. Meaning the files
can be sold to multiple beat-makers or producers who are just allowed to use them under the terms of
Licensing on the contract provided.
With that being said. ,, let me take you through post on Top 8 Market Places To Sell Your Own Sound Kits and Samples Packs.
1. Sellfy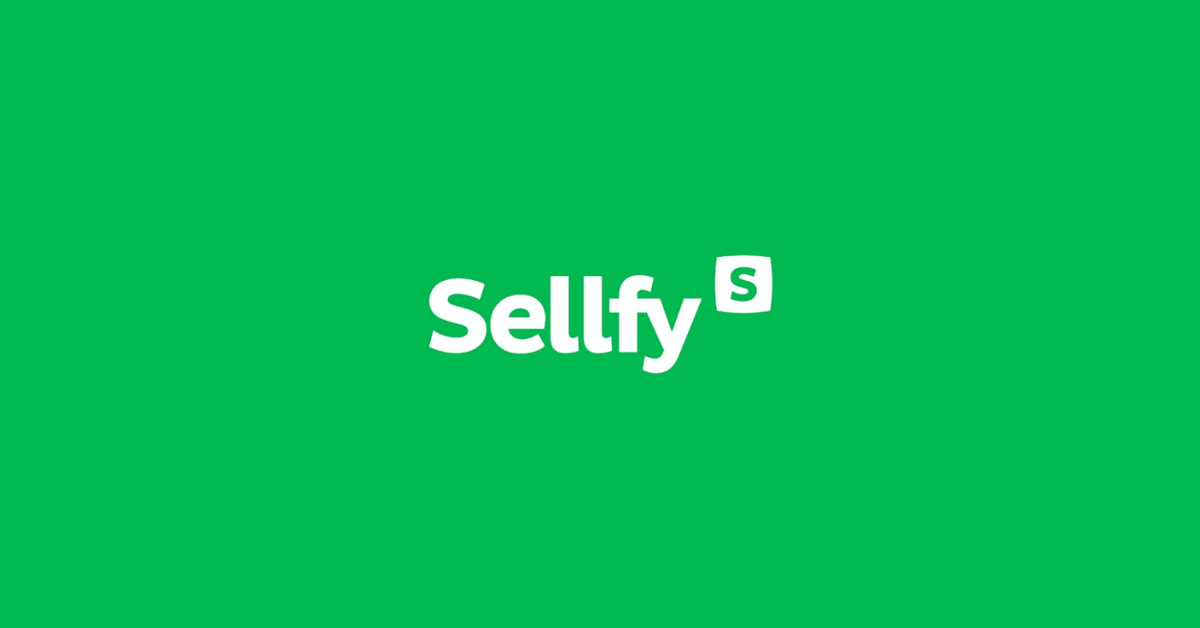 Sellfy is an e-commerce platform which is designed specifically for selling digital products, such as music,
illustrations, books, photos or videos in digital files.
They have simple and ready-made e-commerce stores. In which you could begin selling your digital products like
sound kits and sample packs.
Simple and user-friendly stores which you will edit and use with ease.
They Focus on digital products so its possible to offer Pdf stamps and unique download links for any
product.
Pricing & Plans: Sellfy has 3 pricing plans namely; the Starter plan which goes for $29 per month or $19 if you
pay per year. With a starter plan you can sell up to $10,000 per year, option to add unlimited products,
and customize your store, The next one is a Business plan, which costs $59 per month or $39 per year.
The Business plan allows you to sell up to $50,000 per year and also offers 10,000 email credits and
product upselling and including all perks in the starter plan.
The premium plan costs either $129 per month or $89 per month. This plan will allow you to sell up to
$200,000 per year, including 50,000 email credits, and offers support and free site migration from
another platform.
CONS: -The downside with selling sellfy is. Whenever you sell products above the selling limit per plan, you
incur a 2% charge on the amount of revenue that exceeds the limit.
-For each sale you make you will incur a 2.9% processing fee specifically for PayPal /Stripe payment
platforms. Other than that sellfy does not charge any other fees.
-Has limited options on the design of template stores, so it is hard to differentiate one store to another.
-The pricing is a bit on the higher side starter $29 considering you would get better features with other
e-commerce stores.
With all these 3 pricing plans you are able to choose your desired plan according to your budget.
2. Roqstar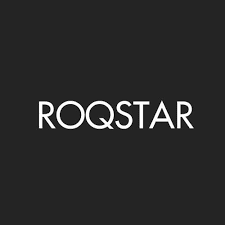 This is another robust e-commerce platform that enables you to sell digital goods like stock music, drum
kits, samples Sell sounds, beats, presets, or project templates.
-They charge no commission on any product sale you make and keep 100% of your sales. As long as you have
purchased a paying plan.
-Offer powerful automated marketing tools compared to other platforms.
-Website is hosted on a cloud system. So you can be guaranteed of unlimited file uploads as long as
observe limits on a specified file.
-Offer membership plans option for the buyer. In which it's flexible and could mean an extra stream of
income.
Pricing & Plans: They offer 4 pricing plans namely Free, Basic Pro, and business.
The Free plan allows you to get instant payouts, and 3 product uploads. Offers powerful analytics to help you
analyze your audience and trending searches on which you could build more content.
It also allows you to keep 70% of sales revenue,5 private chat messages. Use of stripe and Paypal
payment gateways and 1GB maximum per file. Annual sales limit of upto $1,000.
The basic Plan cost $19 and allows you instant payouts, and unlimited product uploads. Offers powerful analytics
for your e-commerce store. Allows you to keep 100% of sales revenue, and 20 private chat messages. Use of
stripe and Paypal payment gateways. Features your own social media links on the profile and PRO badge.
Fan base building tools to help increase traffic conversion and sales revenue. 5GB maximum per file.
Annual sales limit of up to $10,000.
Pro Plan costs $49 and includes all features of the basic plan. The added features are 100 private chat
messages. Storage 10 GB maximum per file. Annual sales limit of up to $25,000.
Business Plan and includes all features of the Pro plan. Storage 15 GB maximum per file. Annual sales limit
of up to $250,000.
3. Beatstars

Beatstars is one the most popular marketplaces which have taken music to another level. The platform
started as a beat-selling website where sellers display stock music available to artists worldwide.
It has since grown much to provide producers an avenue to sell drum kits and presets and sample packs.
-You can release your music to all major digital music platforms and keep 100% of your earnings.
– Helps you collect your publishing revenue through beatstars and Sony publishing!
-Reasonable and affordable pricing plans
Pricing & Plans: They offer 3 pricing plans namely Free, Marketplace, and pro page.
The free plan is for those who are just starting their business. It allows Up to 10 tracks and uploads track stems.
Accepts Instant Payments through PayPal and Stripe payment gateways.
The marketplace plan costs $10 and It allows the sale of Unlimited tracks and the upload of track stems.
-You can also sell your own drum kits.
-Accepts Instant Payments through PayPal and Stripe payment gateways.
-Allow Unlimited Monthly Private Messages
-Sell On BeatStars Marketplace
-0% BeatStars Marketplace Commission
-Unlimited Number of License Agreements for Sale
-Two submissions per Opportunity
The pro plan costs $29 and It includes all that is in marketplace stems.
-Sell unlimited tracks and upload a track
-You can also sell your own drum kits.
-Accepts Instant Payments through PayPal and Stripe payment gateways.
-Allow 20 Monthly Private Messages
-Sell On BeatStars Marketplace
-0% BeatStars Marketplace Commission
4. Airbit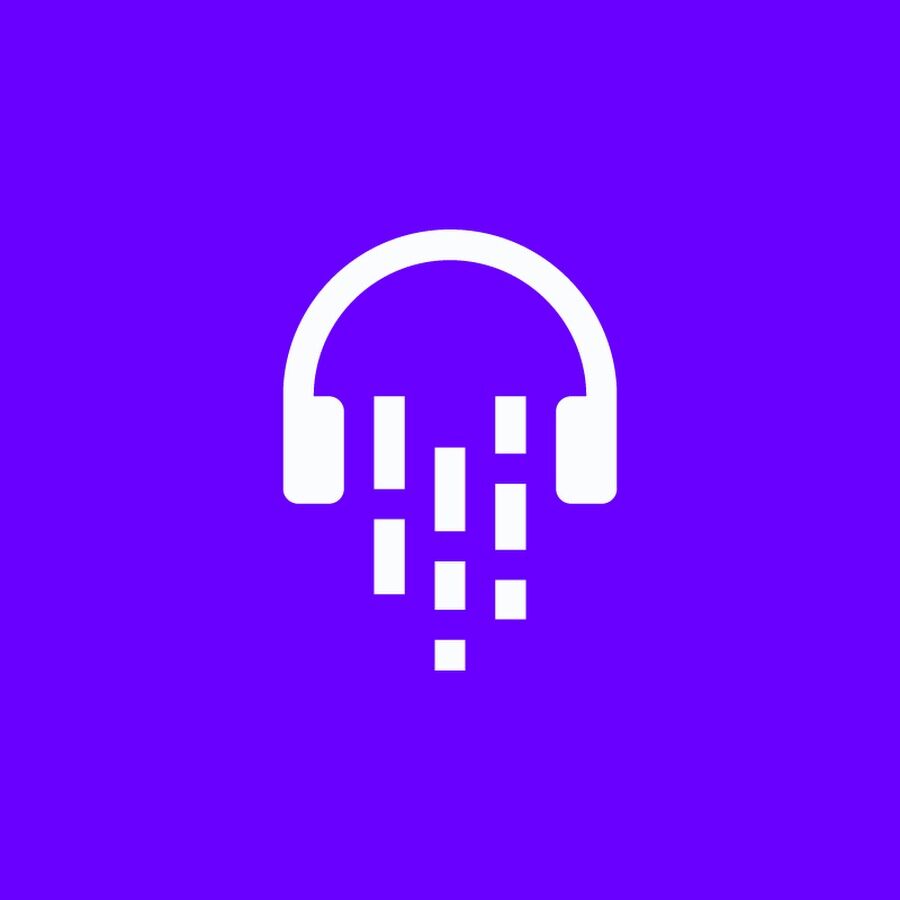 Airbit is another marketplace that has served producers for so many years even before the likes of
beatstars came in. It was previously known as My flash store and originally served beat makers and
producers with a platform to sell their beats.
Over the years they have grown and allow both new and seasoned producers to sell sound kits and samples
packs.
They offer two packages either free or premium plans. The free plan allows only the upload of ten beats plus
wav files. The premium plan goes for $19. It gives producers leverage to sell both beats and unlimited
sample packs on their platform, therefore increasing potential revenue.
Pros: they offer different profile designs that you can customize to your preference which represent the
the face of your business.
5. Loopmasters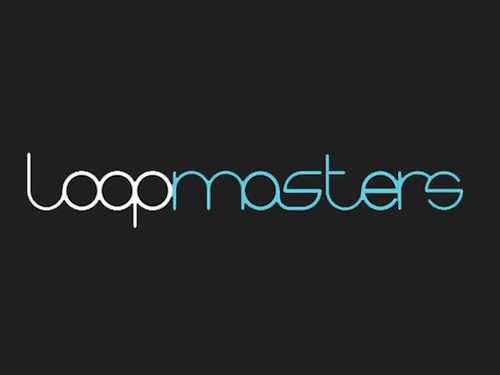 Loopmasters which was previously known as Beatport Sounds is a popular sound pack store that offers
sounds for various genres. Just like Splice and Modern producers, you need to submit your application
before in order to sell your sample packs in their store.
Pros and cons
– Offer royalty-free sounds so no other future rates are charged plus you will own your copy for life.
– Offer reward points based on sample subscription services whenever you buy anything or perform certain
activities on their site. which are also for a lifetime.
-Loopmaster has a cloud app(Loopcloud 6) that is compatible with Mac and Pc operating systems which
you can sync with and operate with your DAW.
– Allow you to use the account with as many computers based on your subscription level
-The free version includes only two tracks instead of eight and no effects are included. Moreover, you are
not able to search and download samples individually with monthly points
-Free account users cannot import new user content or use AI user-content tagging, which is new to Loopcloud
6. Modern Producers

This is a unique marketplace for selling samples, sound kits, and preset packs and was founded in 2011. It
offers a wide sound collection from many genres of music. It is very similar to splice reason that they
feature sample libraries from well-known and seasoned producers.
Such as Anno Domini, Big City Loops , Canary Julz , function loops, and 2 Deep among many others.
Pros and Cons:-
-Simple and organized web layouts to ensure ease of access.
-Offer high-quality e-commerce ready website designs for you to sell your sounds.
-Enjoy high traffic and conversion rates due to high trust scores/reviews from the producer community.
-For you to sell at their platform you need to submit your application in order to be approved to their
Platinum Producer circle.
-The Platimun circle plan goes from 27 to $30 for a monthly or compounded yearly subscription. This allows
you to upload and sell unlimited sample packs/vsts and also get exclusive packs from your fellow
producers from modern producers.
7. Evanto (Audio Jungle)

The audio jungle which is part of evanto a website where you can buy or sell your music or samples. It offers
its samples royalty free for both personal and commercial use. It offers quality music for any kind of
budget which makes it accessible to many creators and producers.
They constantly update their music library so you are guaranteed to get fresh samples every now and then.
Pros:
– Offer some great themes and templates from world-class creators
– Offer a community support system to help any new creator succeed on their platform.
-Provide affiliate opportunities to market other creators' products which you could earn extra money on
the side.
Splice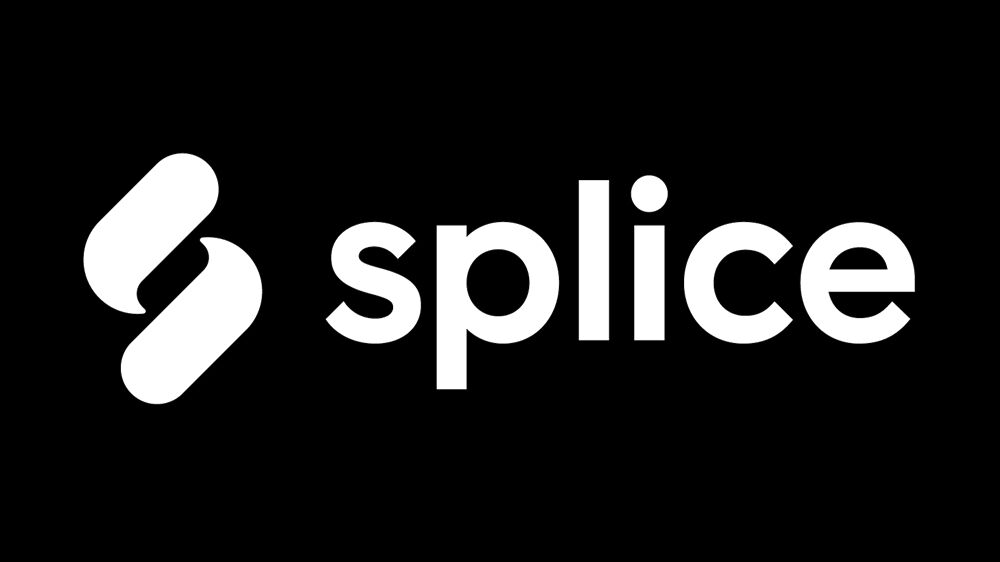 Splice is a well-known cloud-based sample and sound kit marketplace by the producer community. It
features sound packs from seasoned producers like Boi 1 da, Wondagurl, KSHMR, Prime loops, and Origin
sound to sell their packs.
For this reason, it has been identified as one of the best places to find your high-quality samples.
Pros
-All their sounds are 100% royalty-free
literally use their sounds for anything. They are already cleared for commercial use.
-No commitments
Cancel your subscription at any time, no questions asked.
-Yours forever
Keep everything you download. Even if you cancel.
– Ability to download single samples instead of a full pack giving buyers much flexibility.
Cons
They do not accept just anyone's sound kits, you need to apply through a submission form their site in
order to be approved
So no matter the level you are as a producer you have so much flexibility as to which platform works best
for you. There you have it if you enjoyed this article on Top 8 Market Places To Sell Your Own Sound Kits
and Samples Packs…kindly comment, share with your friends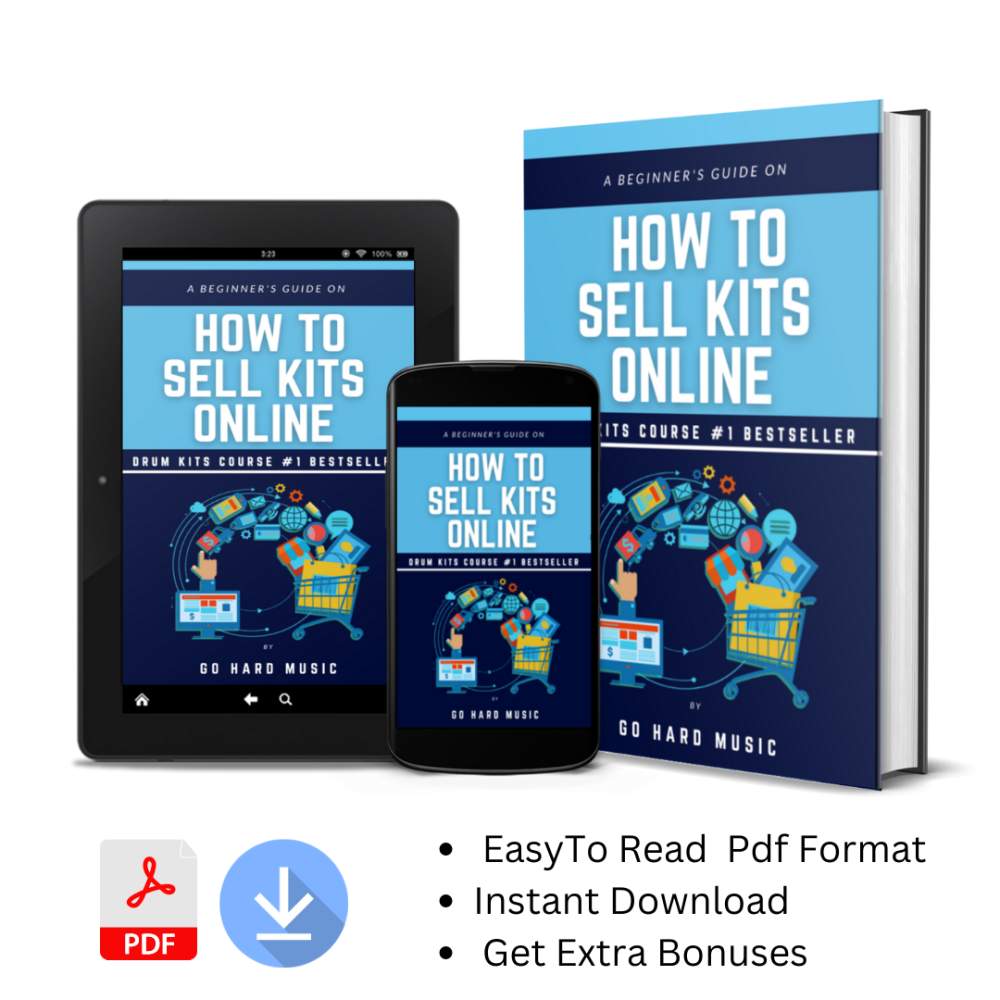 "…

Most of the producers license the sound packs or individual files on a non-exclusive basis.

Meaning the files can be sold to multiple beat-makers or producers who are just allowed to use them under the terms of Licensing on the contract provided.

….."
Sources and Links
1.https://www.nerdwallet.com/article/small-business/sellfy-review#pricing
2.https://www.beatstars.com
3.https://www.roqstar.io
4.https://www.airbit.com
5.https://splice.com/features/sounds?utm_source=rakuten-
affiliate&utm_medium=affiliate&utm_campaign=acquisition&utm_term=Millennial%20Mind
%20Sync&utm_content=11&ranMID=43168&ranEAID=QQmcMVf3zNo&ranSiteID=QQmcMVf3zNo-
4kE0UmyX4wWVpgBGHZRKcA
6.https://support.splice.com/hc/en-us/articles/115006379848-Where-can-I-submit-my-own-samples-or-
sample-packs-?utm_source=rakuten-
affiliate&utm_medium=affiliate&utm_campaign=acquisition&utm_term=Millennial+Mind
+Sync&utm_content=1&ranMID=43168&ranEAID=QQmcMVf3zNo&ranSiteID=QQmcMVf3zNo-
Ayug3MV17zAYDIidXnvfIA
7.https://audiojungle.net/category/music-packs
8.Loopmasters; shttps://www.loopmasters.com
9. Article on top 8 Market Places To Sell Your Own Sound Kits and Samples Packs